Last weekend I went up into the foothills of the Tobacco Root Mountains to a cool little beaver pond that holds tons of nice little pan size trout.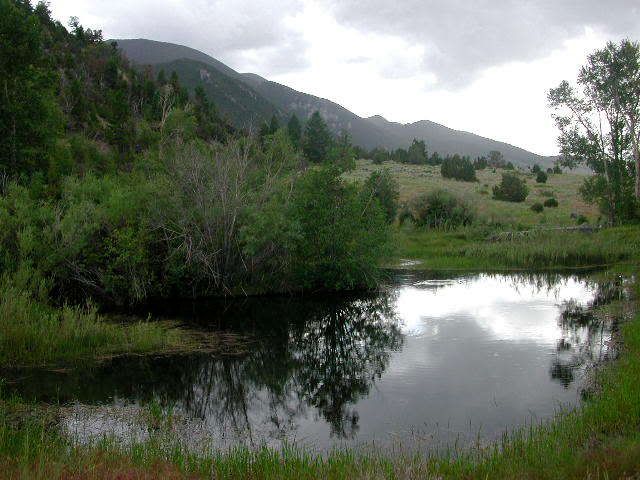 I affectionately refer to this as the "dinner pool" for when I have out of town guests who always seem to ask if we can go catch some trout for dinner. So, I reserve this special spot for just that. So Maggie, the wonder dog and I went up the hill so to speak and caught some nice trout for din din. The flies and ants were driving me nuts so I didn't stay too long, but the fishing, as always was superb. I was armed with my 2 weight fly rod and a box of elk hair caddis which I know they can't resist. There are a lot of little tiny dinkers in these ponds but there are some decent ones too. By decent I mean 10-12" which in my opinion is the perfect size for the pan.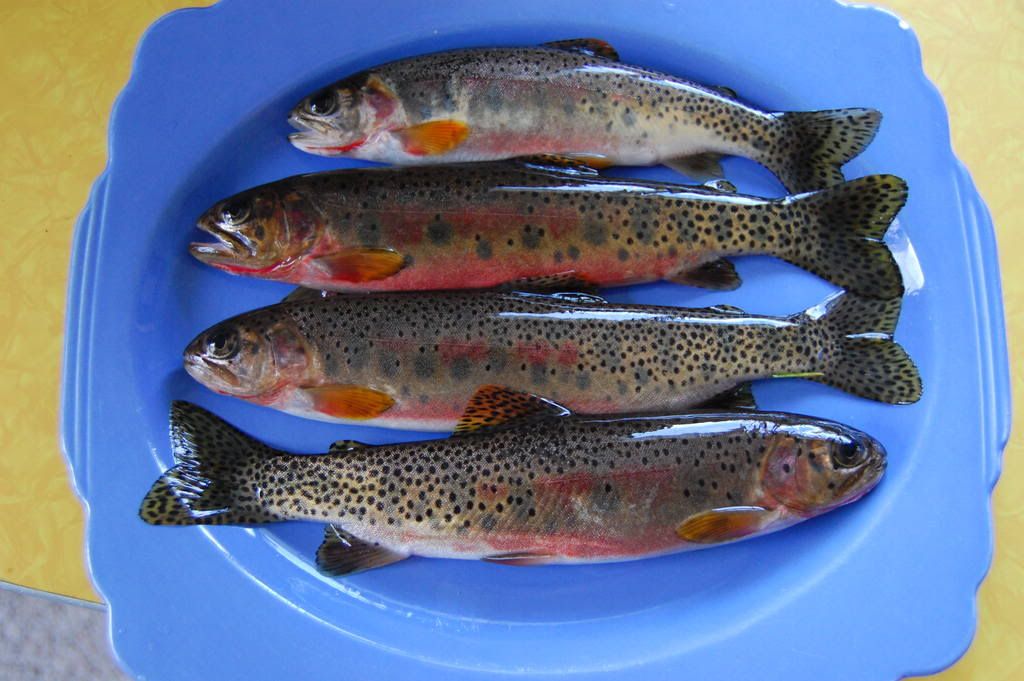 I decided to do the fish in a flour and cornmeal dredge and pan fry them in butter and grapeseed oil. Then I made a creamed morel sauce with madeira and cream to pour over the fish. As a side as if we needed any more fat in our diet, I did a batch of fried morels in a flour and egg dredge and finished off in ...... yes, you guessed it, more butter!
Man, that was good.... now when are those boletes going to start to pop? I'm waiting....... Bon Appetit!