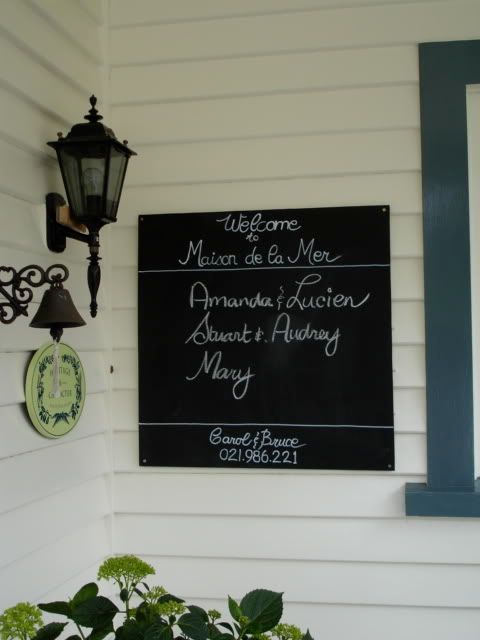 "Akaroa" in Maori means "Long Harbor". The harbor was formed several million years ago with the giant Akaroa volcanic eruption which created the surrounding hills, with the harbor as the crater lake. Over the years the crater lake breached to the ocean, and it's now fully navigable.
The Maori were the first people here in the region, with the Waitaha tribe being the first nomadic peoples on the Bank's Pennsula. They were succeeded in the region in the 17th century by the current Ngai Tahu people who came down from the North Island in search of new resources for their people.
During the early 19th century, Akaroa was the earliest European settlement in Canterbury, and was a whaling port for French, British, Russian and American whalers who traded with the Maori. As a result of this connection, a group of French whalers came to a land agreement with the Ngai Tahu, and purchased a block of land, which is today's Akaroa village. The French formed a company of settlers with the intention of claiming the territory as French.
While the French settlers were underway on their ship - "Le Comte de Paris" - the British were signing an historic treaty with the Maori - The Treaty of Waitangi - which made New Zealand an English colony. The British got word of the French ship and rushed to Akaroa just days before its arrival to let the settlers know that the British flag was flying. The British decided to honor the original French land grants, so the settlers landed and set up the small French settlement here in Akaroa under British rule. The original family names are today found o nall the street names around the village. (quoted as written at Maison de la Mer where I'm staying)
Last night I arrived around 5 PM in Akaroa. My destination for the night, Maison de la Mer. As I arrived, Bruce and Carol were hard at work decorating the Christmas tree. Now, mind you, I realize Christmas is coming but I'm still having a hard time getting my head wrapped around Christmas and Christmas trees when it's 80 degrees outside! Nevertheless, it looks lovely twinkling away just inside the front door.