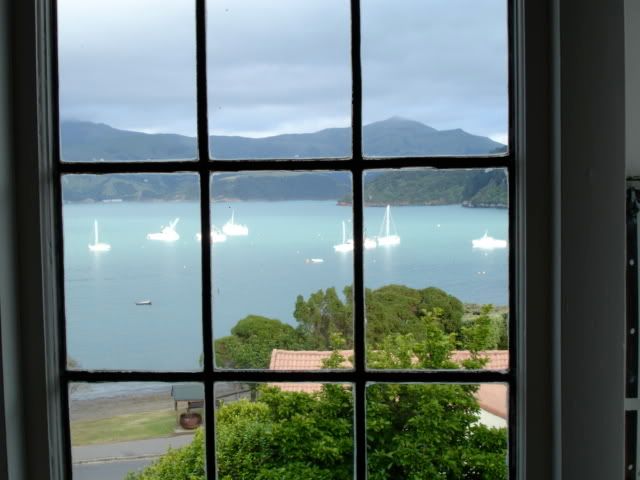 This morning after a delicious breakfast, I had a walk around the quaint village of Akaroa before heading south to Pleasant Point which is located in an idyllic part of South Canterbury. I forget, when coming from Montana where all roads for the most part are straight as an arrow, just how incredibly wiggly the roads are here! It's no place to be in a hurry that's for sure.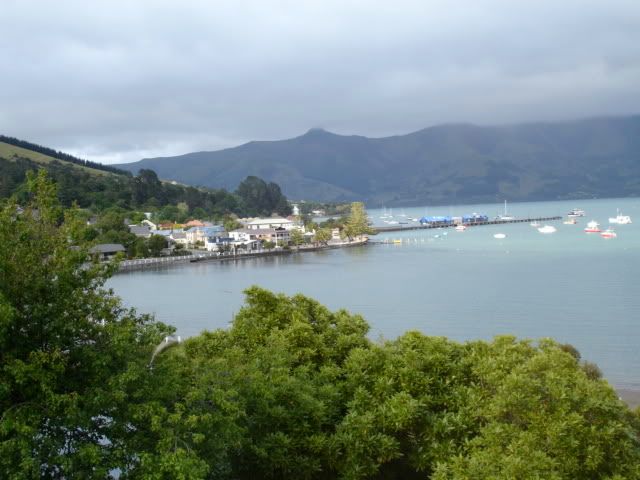 The drive to Pleasant Point took around 3-1/2 hours but now I can relax in a lovely cottage located on a certified organic farm called Centre Hill Cottage. Ian Blakemore owns this farm stay retreat which sits elevated above the Totara Valley where he has been farming since 1968. The farm gained full organic status in 1990, running deer, beef, sheep and growing potatoes for the New Zealand Organic Market. Right now the deer are fawning so hopefully I'll have some photos of baby deer.
Tomorrow is a fishing day so hopefully I'll have something good to report tomorrow night. For now, it's time to relax with a delicious New Zealand wine and some locally made cheese and crackers and get ready to head out to dinner in a while.
Ciao for now!