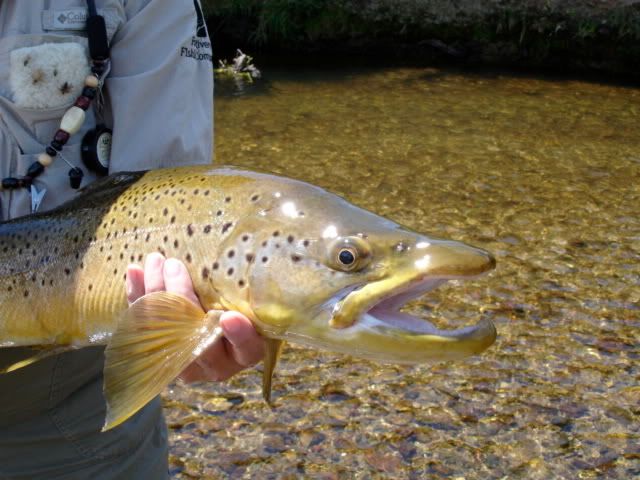 Today was another beautiful day on the Motu. We headed out to a different section than where we fished on Tuesday in search of some big brownies. Well, we found them allright. I had a cast at a nice fish sitting in a rather precarious spot with a stump just to the right and in front of him and a willow tree to the left and another big snag in the middle. The chances of landing this trout were not good to say the least. Well, I had to have a try, so with just one perfect cast, I hooked the trout which exploded into action and I had a good tug of war to keep him out of all the snags which seemed to be everywhere. I percervered and managed to land a beautiful 8-9 pound brown trout. What a beauty!
The day went on with much the same, casting to large trout. Sometimes I was fortunate enough to land them and sometimes not. I did catch some beauties though and here are a few pics of them.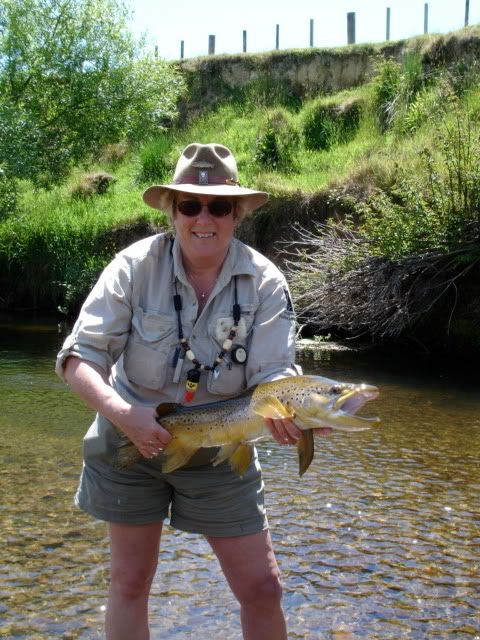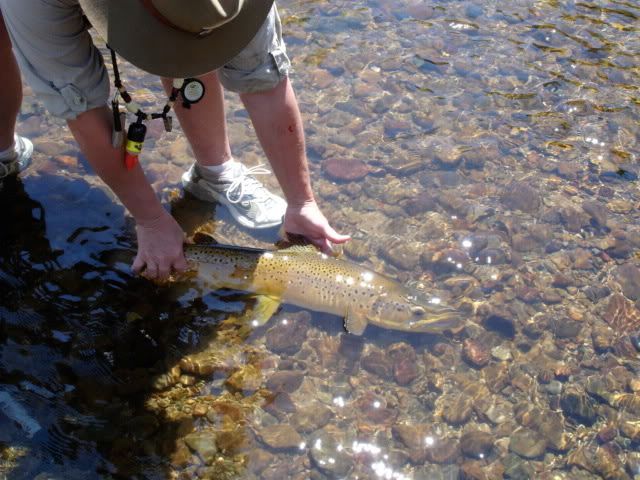 Tomorrow we are off to the Ruakituri River for the largest rainbows to be had in all of New Zealand. It's also the eastern most rainbow trout fishery in the country. Frank owns a cabin on the Ruakituri, knicknamed the Ruakituri Hilton. I have high hopes for a big rainbow tomorrow. We'll spend the night in Gisborne tomorrow night and then I'll have a town day on Friday while I'm waiting to fly down to Christchurch on the South Island Friday afternoon. It will be Thanksgiving Day in the US. If I don't get my next blog written in time, Happy Thanksgiving Everyone!
Ciao for now.....